Super Easy, Fun Way to Raise Money for Your Non-Profit
Raise money for your non-profit while having a great time!
More than 2,000 volunteers are needed to assist on race weekend. Volunteers are in integral part of the Rutgers Unite Half Marathon bringing energy and enthusiasm to tens of thousands of runners.
Simply enter now to volunteer for the Unite Half Marathon or any CGI Racing race!
We will make a generous donation to your organization for volunteering on race weekend. The donation is based upon the number of volunteers you provide. We require a minimum of (20) volunteers for any group volunteer donation.
BE A CHEER ZONE
Friends, families, groups of any kind, we would love for you to be a part of this special weekend. We would love for your group to support and cheer our runners to finish. Bring your cowbells, clappers and big old cheers and help them finish strong.
Feel free to contact us now.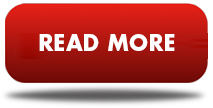 Registration Now Open
April 14, 2019
Kickoff your spring running season in a big way at New Jersey's biggest & best half marathon at Rutgers University.
Register Now
Event Partners
We're proud to partner with these great brands to bring you an incredible event experience. Whether you're drenched in sweat, dressed in costume or immersed in music, you've worked hard to get there and deserve to have the best time possible.