Teams That Unite at the Rutgers Unite Half Marathon: Team LivingForSteve
If you've participated in any endurance race, you've at some point crossed paths with a running club or two. You can usually spot these folks by their gear (decked out head to toe in their team's logo) and their unwavering support for their teammates. Seriously, if you haven't looked into your local running clubs, you're missing out!
At the Rutgers Unite Half Marathon, we're honored to host a variety of incredible teams. Each one successful in its effort to spread a love of running to as many as possible and use its outreach to increase awareness for an array of nonprofits! Have you been dying for an opportunity to tell the world how amazing your running club is? Well, we'd like to shed a little spotlight on some of the amazing teams that gather at Unite and want to hear from you! Email us at info@cgiracing.com.
One group we've been thrilled to host since its inception in 2014 is Team LivingForSteve. This team comes together to bring a new, literal meaning to their motto (and a personal favorite of Walt Disney's), "Keep moving forward." Over the years, they've raised funds for various educational scholarships to honor the devastating loss of family member, friend, and Scarlet Knight, Stephen A. Clifford.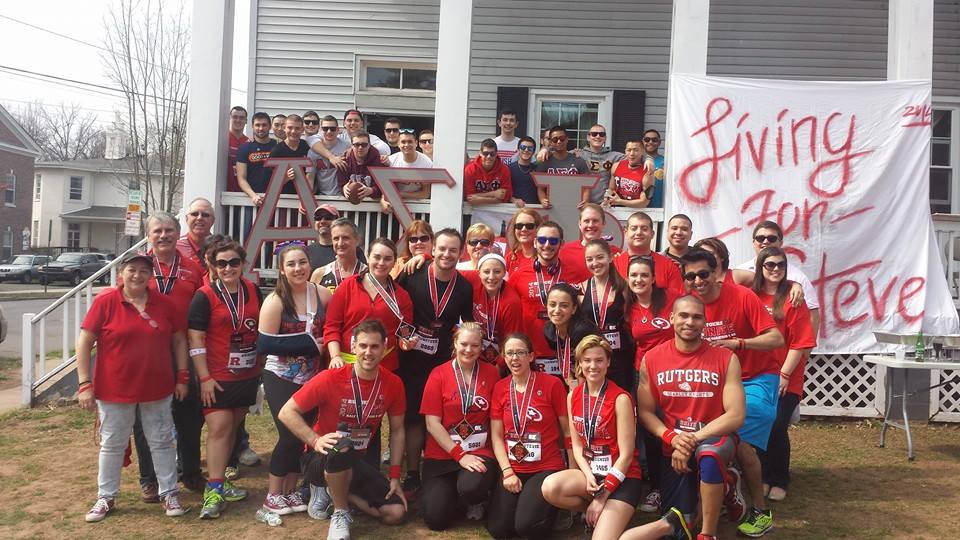 Team member Nadia Ahmadein provides an inspiring inside look at Team LivingForSteve:
 

Why do you think runners should get involved with local teams or clubs?
Joining local teams and/or clubs is a great idea for runners because it helps develop and sustain a sense of comradery. Even though running is very much an individual activity, all runners have the same goal: to get to the finish line. Doing that with a team helps boost morale and keeps momentum going. Additionally, there is something powerful to be said about a team or club uniting to join for a cause.
How did Team LivingForSteve come to be?
Team LIVINGFORSTEVE was created in 2014 to honor the memory of Stephen A. Clifford. In April 2013, he was tragically killed two days before he was supposed to run his first Rutgers Half Marathon. Every year following that, his friends and family have joined together at the Unite Half Marathon & 8K race to honor him and to celebrate his life.
How has it evolved over time?
Our team continues to grow and expand with members beyond Steve's immediate circle of friends and family. We have had – and continue to have – folks join who did not know Steve personally but are inspired by his story.
Are there any other events the group participates in honor of Steve outside of Unite?
Steve's three sisters hold an annual concert in Long Island called Songs For Stephen where they, along with friends, come to together for a couple of nights to sing and perform songs that honor Steve's life. Each sister is a member of Team LivingForSteve and additional members attend the concert yearly.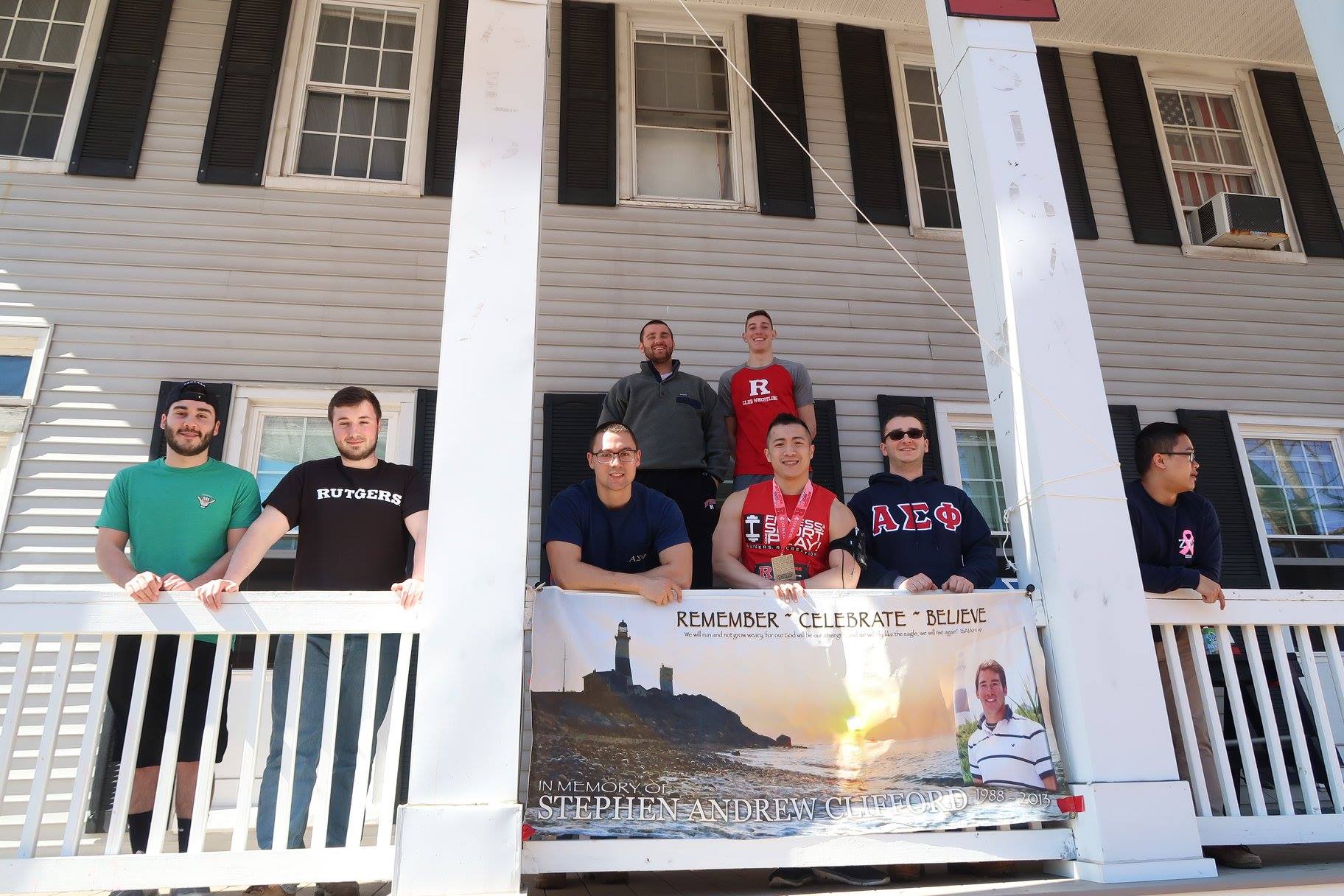 Additionally, several team members also attend Rutgers football games yearly. Steve was a season ticket holder and was very passionate about Rutgers football so this time of year is one the team and his friend/family look forward to greatly.
Why did Team LivingForSteve decide to honor Steve's memory through Unite?
Stephen was set to run his first Unite Half Marathon at Rutgers on April 21st, 2013. Since he was unexpectedly killed two days before, one of the many ways we decided to celebrate him was through Unite. It was a race he was looking forward to and was training for. Additionally, Stephen was a Rutgers Alumni (class of 2010) so celebrating his life by running a race that he intended to run while also at the college he went to was a no-brainer.
Does the group participate in any other endurance races?
Yes. Team LIVINGFORSTEVE also participates in the yearly 4th of July Bellmore Striders' Independence Day Race in Bellmore, Long Island. Stephen and his family are from Bellmore. We also go by the team name STRIDES4STEPHEN for this race.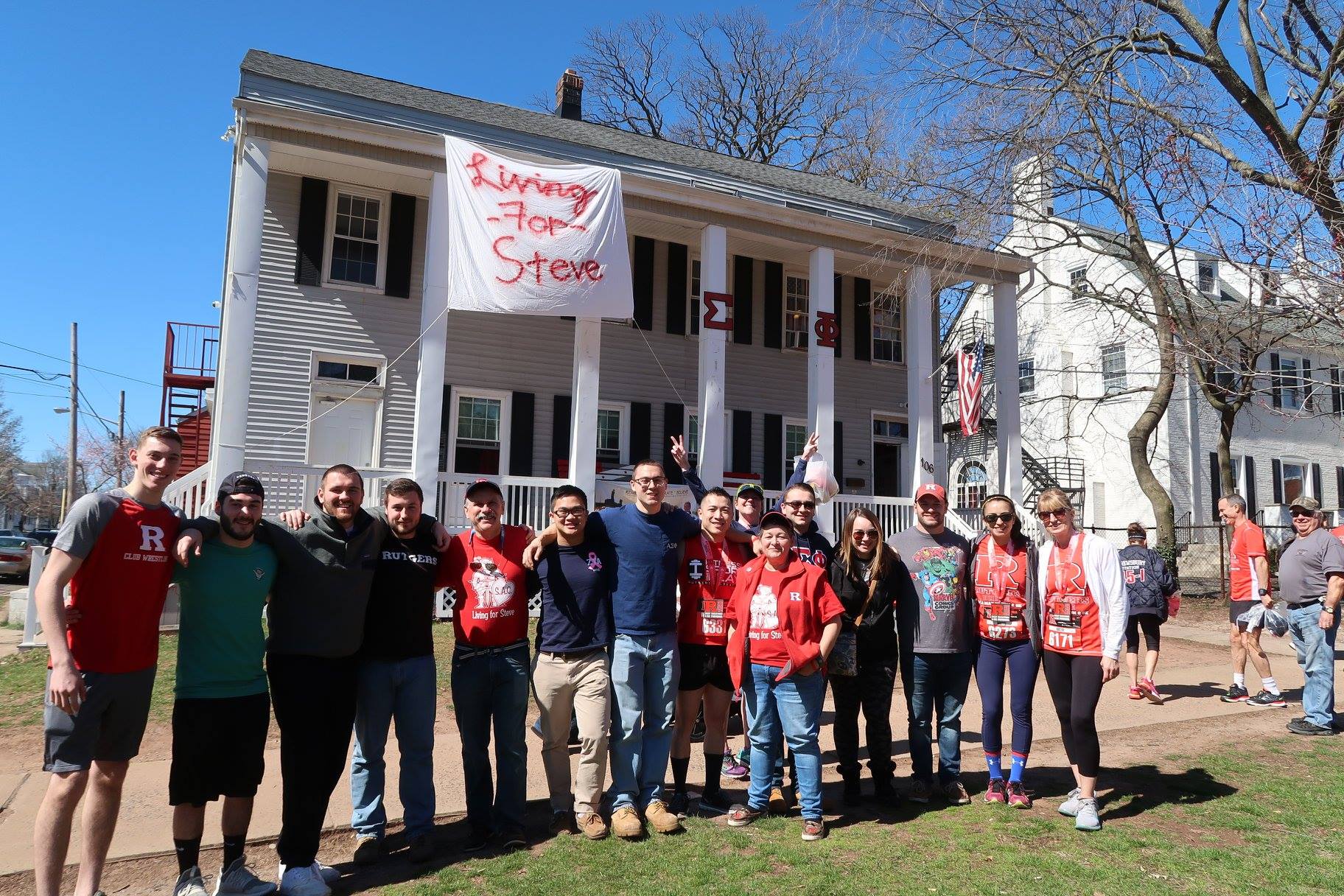 Does the group come together outside of running?
Very frequently, yes. Steve's family and friends are incredibly close. Not only are races a source of inspiration for the group but Steve's involvement with church, Rutgers football, the Jones Beach Lifeguard group and his love for Disney World all serve as ways the group gets together outside of running.
Is Team LivingForSteve involved in any nonprofit work? If so, can you give me some details on that?
Yes, team members raise funds that go directly towards the "Stephen A Clifford Memorial Fund" which provides educational scholarships for students at the various organizations and institutions that Steve was a part of including: St. Elizabeth Ann Seton Regional School, Kellenberg Memorial High School, Rutgers University March Band and the Catholic Student Center of Rutgers.
What is your favorite memory as a member of Team LivingForSteve?
Every year is always special with Team LivingForSteve but our first year especially sticks out because it was the first year we all came together to honor Steve's memory in this way. Once all members crossed the finish line, I remember all of us feeling quite emotional – yet celebratory – because not only had we accomplished an individual feat, but we had also accomplished living in the spirit of Steve which is what we hold on to without him here.
How many members knew Steve personally?
Within the 2018 roster, all 17 members knew Steve personally.
In what ways does Team LivingForSteve strive to honor Steve's memory?
By participating in events like the Rutgers Half Marathon and 8K. Each of us continue to Keep Moving Forward – a motto that comes from Walt Disney, one of Steve's favorites.  And how literal it is, the physical act of running and moving forward – it is exactly what each of us are doing in both body and spirit to live the way Steve would want each of us to.
How many of your members will be running their first half marathon at Unite?
All members who are registered for the half marathon have run it before.
How can people who are interested get involved

?
They can join the team by registering here!
Registration Now Open
April 14, 2019
Kickoff your spring running season in a big way at New Jersey's biggest & best half marathon at Rutgers University.
Register Now
Event Partners
We're proud to partner with these great brands to bring you an incredible event experience. Whether you're drenched in sweat, dressed in costume or immersed in music, you've worked hard to get there and deserve to have the best time possible.