Top 5 Best Songs For Your Running Persona
We can all agree that a run goes to waste when you need to pause every block to skip a song. Personally, it makes me feel invincible when my playlist perfectly compliments my mood. Imagining I'm in a music video distracts me from some of my least favorite aspects of running like shin splints, cramps, and the voice in the back of my mind constantly telling me to give up. Sometimes it can be challenging finding new music to match the mood, but there are a few universal go-to's that never get old:
On days when you feel like putting your head – or someone else's – through a wall, running is a therapeutic alternative. Rage Against The Machine is an excellent soundtrack for days when I imagine punching my lazy alter-ego. And just about every song by AC/DC will get you through these moods, but I find that Thunderstruck compliments my "first place Olympic athlete" fantasy the best.
Thunderstruck – AC/DC

Guerilla Radio – Rage Against The Machine

Fake It – Seether

Animal I Have Become – Three Days Grace

Sabotage – Beastie Boys
For the "Inspired Runner":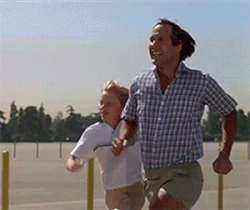 We all need someone like this in our running crew, especially those of us just getting started. On days when you're feeling this good, music is hardly necessary for an extra push. However, I don't believe you can ever have too much motivation. At the very least, these songs provide an encouraging soundtrack to your tenacious attitude. And, really, is any running playlist complete without Eye of The Tiger?
Roar – Katy Perry

Fight Song – Rachel Platten

We Will Rock You – Queen

On My Way – Lea Michele

Eye of The Tiger – Savior
For the "Un-inspired Runner":
This isn't so much a 'persona,' but rather a state of mind we all succumb to every now and then. On days when I find myself reacting to a run the same way I react to having to clean my bathroom, I usually have to either a) guilt myself into it, or b) remind myself that I'm more than capable of accomplishing my goals, I'm just searching for an excuse to be lazy. You'll find that these songs are an amalgamation of those rationales.
Work B*tch – Britney Spears

Remember The Name – Fort Minor

I Will Survive – Gloria Gaynor

'Til I Collapse – Enimem

Stronger (What Doesn't Kill You) – Kelly Clarkson
For the "Party Runner":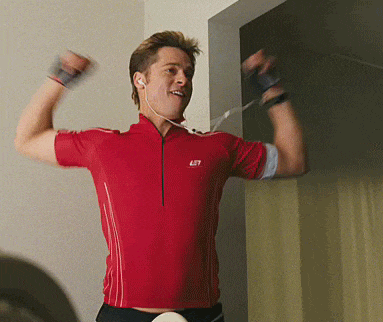 Sometimes we have so much energy it's pouring out of our ears and we need an outlet. When you're feeling this runners' high, you need the right music to carry that confidence directly to the finish line. Quite frankly, almost any Black Eyed Peas song is great for this particular mood.
Sexy And I Know It – LMFAO

Let's Get It Started – Black Eyed Peas

Five More Hours – Chris Brown

Let's Go – Tiesto/Icona Pop

My Type – Saint Motel
And of course, if you still need an additional five minutes on your playlist, Google's got your back. 
Start jammin', start running, and join us this spring for Philadelphia's best half marathon!
Registration Opens 9.15.18
March 31, 2019
Don't miss out! The Love Run sells out every year. Kickoff your spring running season with Philadelphia's best, spring half marathon.
Register Now
Event Partners
We're proud to partner with these great brands to bring you an incredible event experience. Whether you're drenched in sweat, dressed in costume or immersed in music, you've worked hard to get there and deserve to have the best time possible.