And The Official Charity of Love Run 2018 is…..
Ainsley's Angels
We're honored to introduce Ainsley's Angels as the official charity of this year's Love Run Philadelphia Half Marathon!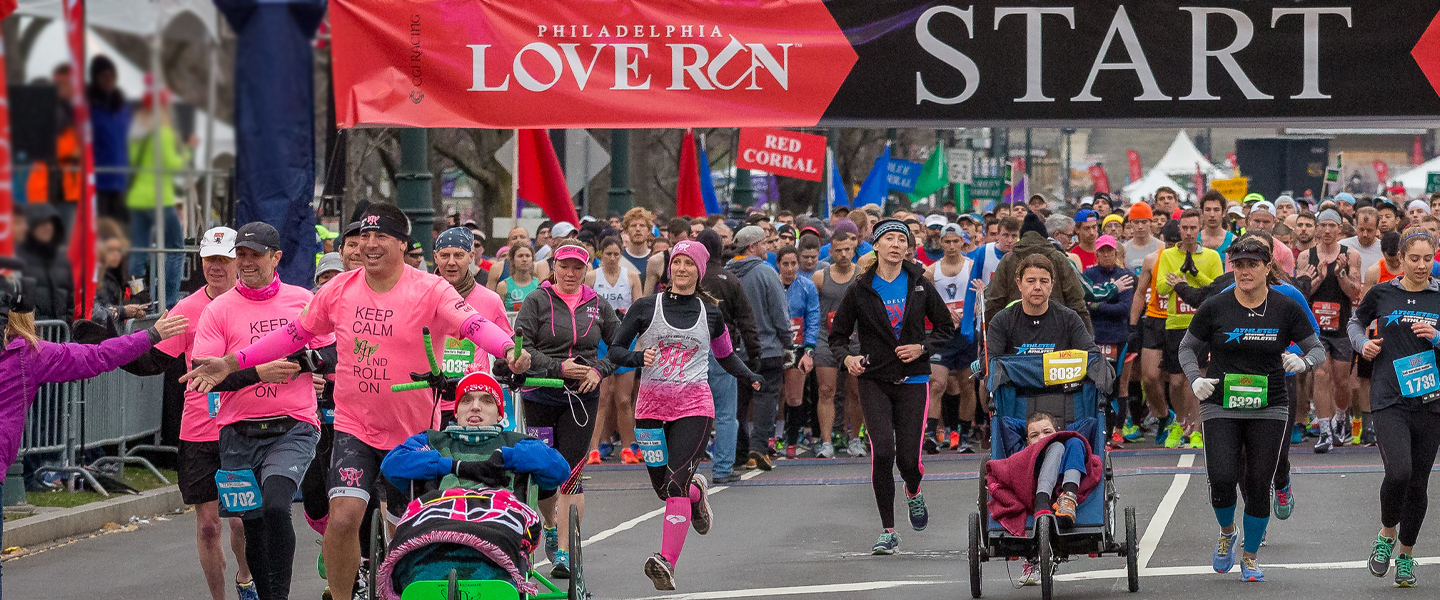 Every year, CGI Racing and Love Run Half Marathon select a local nonprofit to receive its $25,000 "Official Charity" donation, meant to raise awareness and help in accomplishing the selected organization's goals. In addition to the official charity, CGI Racing and Love Run donate to the many community organizations that volunteer for the race. By the end of 2017, CGI Racing will have donated over $560,000 to these valuable and deserving groups.
This year's event will be donating to the South Jersey chapter of Ainsley's Angels, an organization that utilizes endurance races to emphasize its message of inclusion for America's special needs community.
"There are a lot of special needs kids and adults in the South Jersey and Philly area who should experience the joy of racing just like my son does," says Dave Goldstein, head of Ainsley's Angels South Jersey branch and founder/co-member of Team Josh. "The impact racing can have on them may be life changing. To have thousands cheering for them, yelling their names, crossing the finish line and receiving their very own medal brings a sense of pride and accomplishment they may never had experienced before."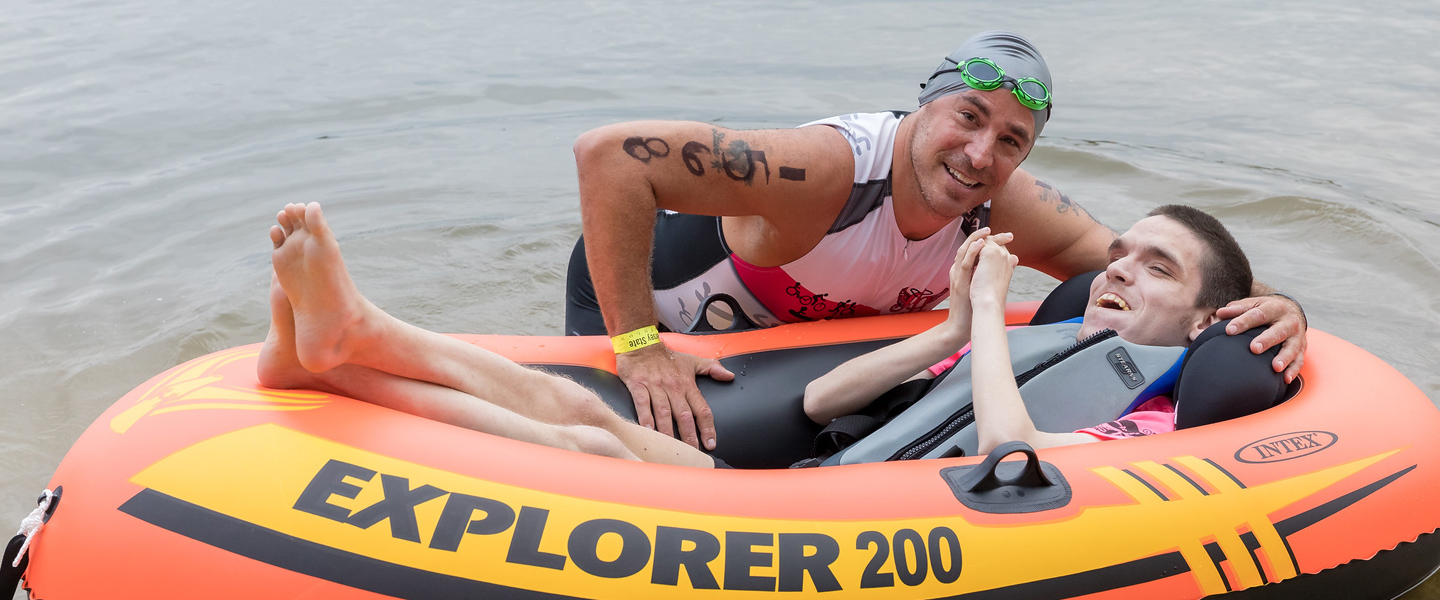 Dave's journey with his son, Josh, began with a 10K and has since grown into an impressive list comprised of 30 races; including 5 marathons, 19 half marathons and one Olympic Triathlon. It would also lead him to the nonprofit, Ainsley's Angels, whose similar ambitions to Dave's had begun to spread on a nationwide scale.
Now in its third year, Dave's chapter of Ainsley's Angels strives to reach out and spread the word to as many special needs families as possible.
"Dave's passion for Ainsley's Angels and always seeing the good in the world is something we should all aspire to have in our lives everyday," says Michele Redrow, race director and co-founder of CGI Racing,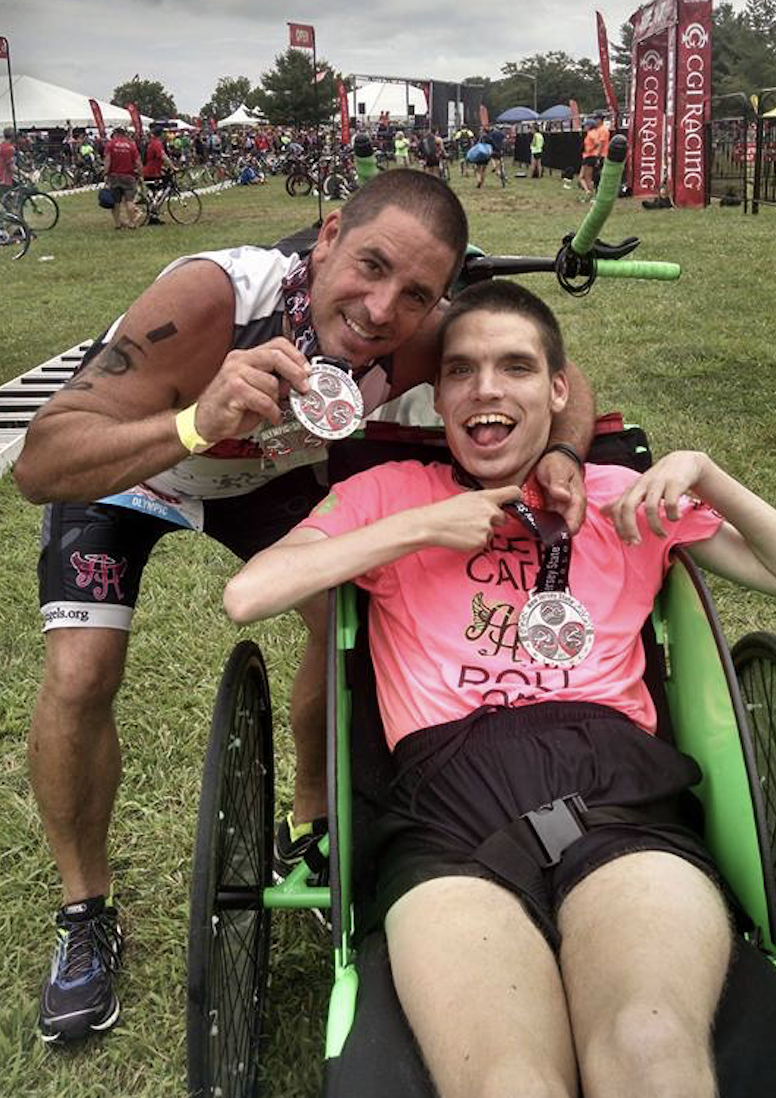 "Team Josh and Ainsley's Angels is about making those who might otherwise be left out feel included. If you've ever had the privilege to witness the smile on Josh's face during his races you'd know how big an impact that inclusion can have."
Those with questions and/or an interest in getting involved are encouraged to contact Dave at SouthJersey@ainsleysangels.org, or visit the official Ainsley's Angels website. Once there, you can join the family in any number of ways. Participate as an "Angel Runner" and volunteer to push one of the racing chariots. Or, become a "Guardian Angel" if you're not a runner, but are interested in finding another way to participate.
Be sure to choose to become part of the South Jersey chapter, or, the chapter available in South East Pennsylvania if you live further outside of Philadelphia. Or, heck, just go ahead and sign up for both!
STAY CALM AND ROLL ON….
Register Now
March 31, 2019
Voted Best Half Marathon, Best Swag, Best Race Shirt. Register Now for Philadelphia's Best Spring Half Marathon!
Register Now
Event Partners
We're proud to partner with these great brands to bring you an incredible event experience. Whether you're drenched in sweat, dressed in costume or immersed in music, you've worked hard to get there and deserve to have the best time possible.