5 Reasons You Should Be Doing The Love Run 5K
In case you're on the fence, or have some friends that need a little more convincing, here's a list of reasons why you're missing out if you aren't participating in this year's Love Run Philadelphia Half Marathon new 5K:
#AllCity5K
Your Snapchat story will be the envy of every follower's eye as you take advantage of the breathtaking route through the streets of downtown Philadelphia. You'll have the opportunity to pose with some of the city's most notable historical landmarks; including the Benjamin Franklin Parkway, Logan Square, and City Hall.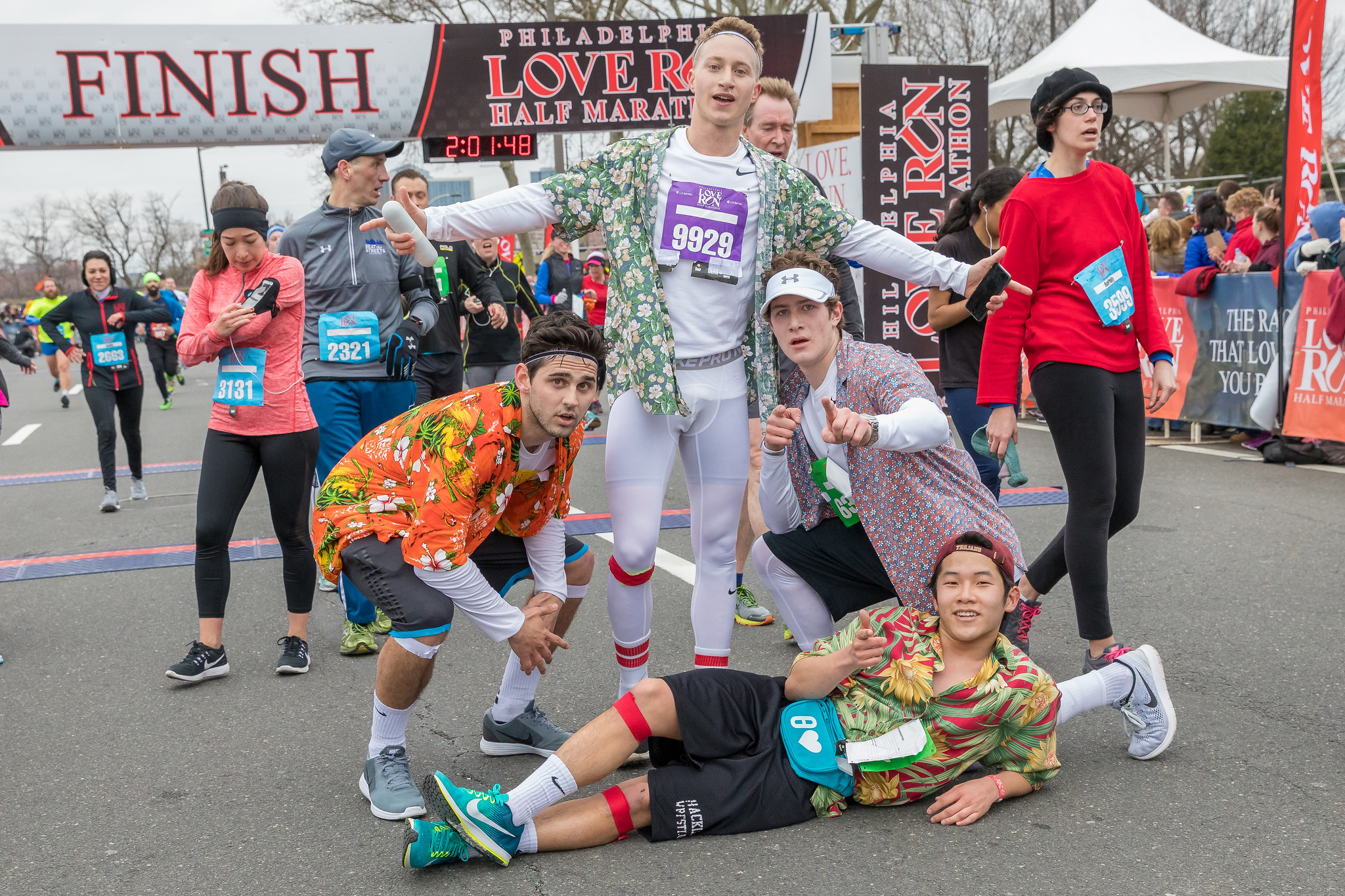 2. Flatter means faster!
You'll follow the half marathon course for the first two miles, running down the Benjamin Franklin Parkway around City Hall and the epic sights of Center City (you pass so many we can't even begin to list them all); meaning a flatter, faster, fun-er course!
     3. Walkers are welcome!
At Love Run Philly, it's all about celebration over competition. You and your pals can enjoy every scenic second of the Love Run 5K at your own leisure! However, you'll want to make sure to keep that pep in your step, because – as is the case at every race – there is a cut off time.
     4. Epic swag
SAME DAY. SAME GREAT RACE SWAG.
Ah yes, perhaps everyone's favorite words combined into one, satisfying phrase: WE LOVE SWAG! The best technical long sleeve shirt, commemorative coffee mug, free beer at finish festival, free race photos, awesome finish medal & custom vanity bib (think vanity license plate). 
     5. Receive a finisher's medal
Regardless of the distance, all of our finisher's will receive a beautiful medal commemorating the amazing time you spent with the race that loves you back!
The race is limited to 1,500 runners so sign up early and experience the City' best kickoff to Spring!
Register Now
March 31, 2019
Voted Best Half Marathon, Best Swag, Best Race Shirt. Register Now for Philadelphia's Best Spring Half Marathon!
Register Now
Event Partners
We're proud to partner with these great brands to bring you an incredible event experience. Whether you're drenched in sweat, dressed in costume or immersed in music, you've worked hard to get there and deserve to have the best time possible.