Meet Love Run Legacy Racer: Angela R
Welcome to the inaugural Love Run Legacy feature! If you haven't heard, we have introduced our Love Run Legacy racers. A Legacy runner is someone who will be running their 5th consecutive Love Run Philadelphia Half Marathon. They have experienced every kind of weather element a runner can have and they are coming back for more! Are you running your 5th consecutive year and would like to be featured? Emails us at info@cgiracing.com.
This week we feature Legacy Runner Angela R.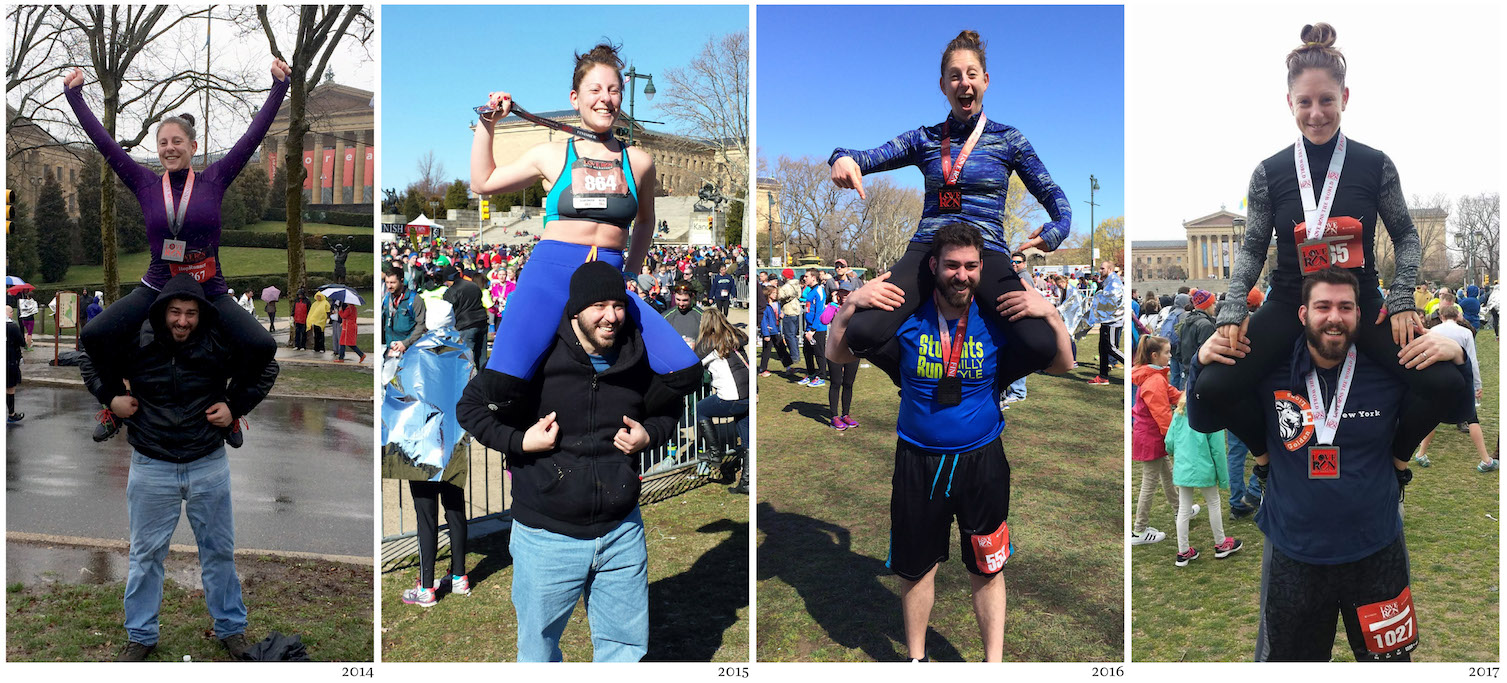 Tell us a little about yourself when it comes to running.
I've always been athletic but never enjoyed the running part when coaches yelled at me to do it. When I started running on my own it became a great release for stress. I started run commuting right after the 2014 Love Run to save time while increasing distance. I live in Brooklyn and work in Manhattan, so I pack my Camel Bak with clothes for work and run 10 miles through Prospect Park and over the Manhattan Bridge, passing the Statue of Liberty every morning. I've found 5am is the only time New York is quiet and really enjoyable. I have a gym membership just to shower at the end of the run.
I can get quite competitive. Qualifying for Boston is the new goal.
What was it like for you running that first year?
Difficult, but not impossible. The rain actually turned me more onto running and continuing to run outside- now with much better gear. I think my toes are still partially frozen from that race. Without knowing exactly where the course was going to take me (because why would I look at the map provided) Fairmount Park took me a little by surprise in the incline, but it was so beautiful. I still feel bad for the volunteer that got the backlash of me not understanding you have to slow down to grab the cup.
Achieving that first goal of completing a half made me feel like a marathon was in my grasp, so instead I followed it with two.
Why do you keep coming back year after year?
The Love Run wasn't just my first half marathon, it's the first race I've ever signed up for.   'The race that loves you back' has oddly always stuck with me and is the only race I've been committed to running more than once. Philly fans are hard to beat.
Francis was just my boyfriend when I convinced him to start running and do the Love Run with me in 2016. We were married on October 01, 2016 at the Water Works right behind the Art Museum. The race takes us right past it across the Schuylkill at the point where you're making that final push for the finish, so it's a good boost.
How long do you plan on keeping your Love Run streak going?
As long as you keep the event alive!
I actually injured my hip a couple of months ago and haven't been allowed to run according to the doctor. It won't stop me from participating in March, I just might be a little slow… This past weekend while watching the NYC Marathon in Bay Ridge I got to cheer on an 87 year old woman; I want to be her.
Is there anything you would like to see added/changed about the race?
Can you lower the Art Museum a bit to get rid of that hill at the end?
I liked that it was just the half marathon, and when it was slightly less people, but that's just me being selfish.
We all at the Love Run want to congratulate Angela on her personal achievements over the history of our race.
From boyfriend….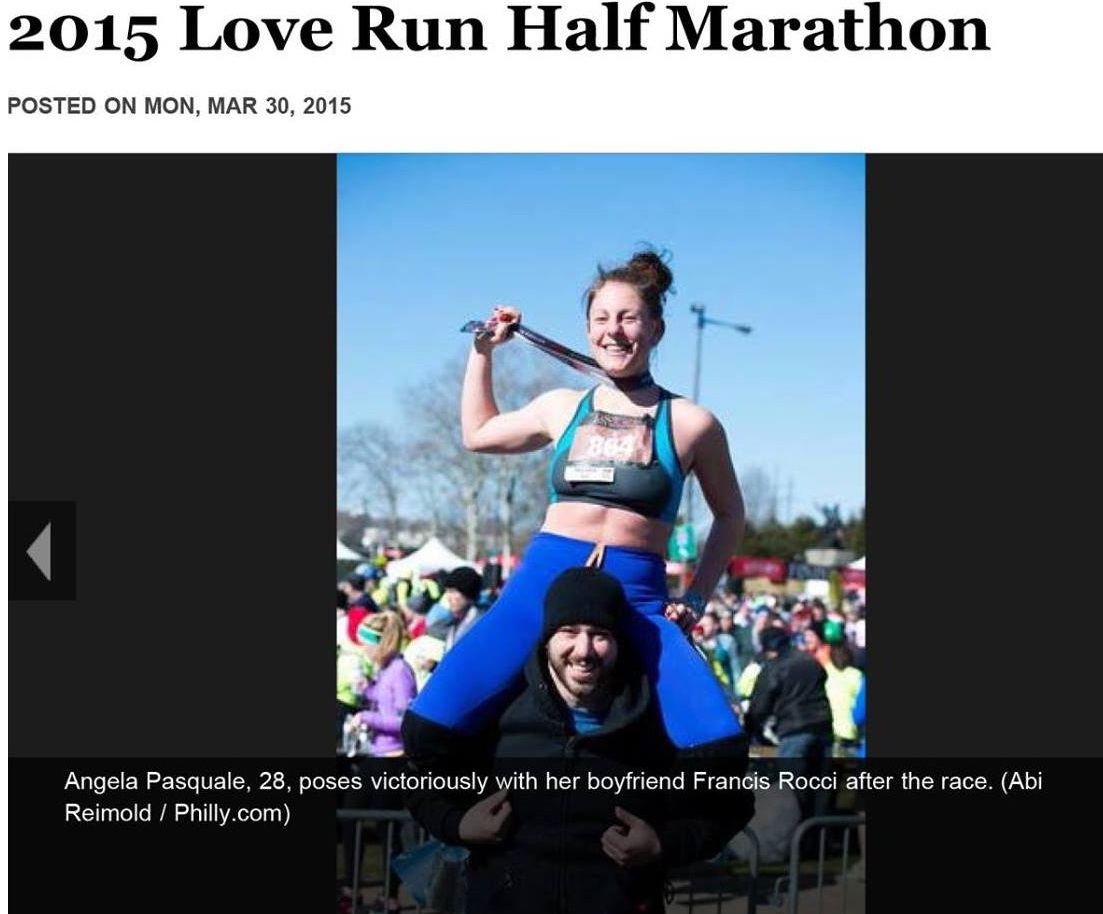 To husband….
Register Now
March 31, 2019
Voted Best Half Marathon, Best Swag, Best Race Shirt. Register Now for Philadelphia's Best Spring Half Marathon!
Register Now
Event Partners
We're proud to partner with these great brands to bring you an incredible event experience. Whether you're drenched in sweat, dressed in costume or immersed in music, you've worked hard to get there and deserve to have the best time possible.