Meet Love Run Legacy Runner: Renne R.
This week, we meet Love Run Legacy Runner Renne R. She has beaten the odds and we are so proud that she will be running her 5th Love Run in 2018!
As a reminder, a Legacy Runner is someone who will be running their 5th consecutive Love Run Philadelphia Half Marathon. They have experienced every kind of weather element a runner can have and they are coming back for more! Are you running your 5th consecutive year and would like to be featured? Emails us at info@cgiracing.com.
Tell us a little about yourself when it comes to running.
Running is such a big part of my life and has brought me so many friends and wonderful memories. I was never athletic in high school and dabbled a bit in tennis but I have always wanted to be a runner.  I would run at times but never put it into my daily routine until around 7 years ago. Now I don't know what I would do if I couldn't run.  Running with a group of friends or by myself is such great therapy and keeps me grounded in this crazy world.  Running reduces the stress in my life and I am a firm believer in stress being harmful to the body and mind. Being a two time survivor of cancer I can't afford any extra stress!
What was it like for you running that first year?
Oh that first year!  Who can say they ran a half marathon on one of the wettest, coldest, windiest days in Philly?  We all sure can! If I had to look back on my running career I would say finishing The Love Run in 2014 is probably in the top three of my major running accomplishments. 
I was sick in the weeks up to the half and didn't get much training in.  Those conditions were brutal and all I can remember is I my shoes squeaking from being soaked and being so proud of all of us out there with rain pounding down!  I guess I was hooked because I came back again and again knowing that weather could be pretty unpredictable that time of year……..and seriously how much worse could it be than in 2014!
Why do you keep coming back year after year?
There are a few things I love in this world not including people……running and Philly are high on that list!  My first half marathon was The Philadelphia Half and it is special to my heart but to have the opportunity to get in on the inaugural Love Run and to make it a tradition. NO BRAINER!  And the swag is so cool! Those mugs…….I am a huge coffee drinker and also  big on mugs. Can you guess my favorite mugs to have my morning coffee in are? Haha
How long do you plan on keeping your Love Run streak going?
I will be running the Love Run until I can't physically handle the miles and since you added the 5k that might help in my quest to run it forever!   My husband and I set this weekend aside every year and we make it a mini anniversary getaway. Two years ago we had some family turmoil and I debated on running it but he encouraged me to just do it. I ran with a heavy heart but ran it nonetheless. It was my race! I am excited for this year because my husband  plans on making it his very first half marathon! But I will forever have the title of Legacy Runner!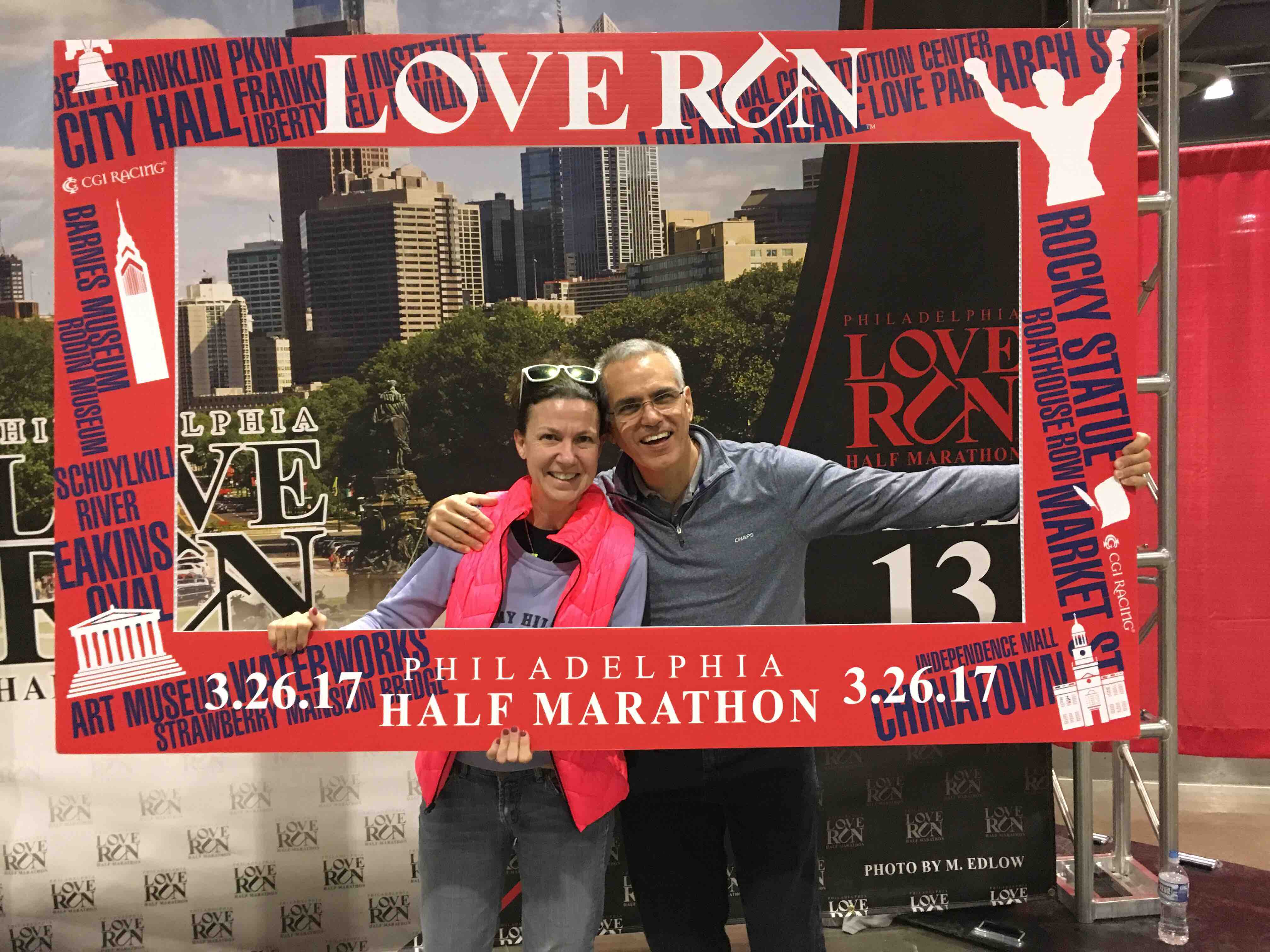 Is there anything you would like to see added/changed about the race?
I really can't think of anything…….unless you have an in with Mother Nature!
Register Now
March 31, 2019
Voted Best Half Marathon, Best Swag, Best Race Shirt. Register Now for Philadelphia's Best Spring Half Marathon!
Register Now
Event Partners
We're proud to partner with these great brands to bring you an incredible event experience. Whether you're drenched in sweat, dressed in costume or immersed in music, you've worked hard to get there and deserve to have the best time possible.