Meet Love Run Legacy Runner: Keith R.
This week, we meet Love Run Legacy Runner Keith R. Keith is a Phys Ed teacher who also teaches High School track. He ran his first race 8 years ago and since has completed 6 marathons, 1 full Ironman, and countless half marathons.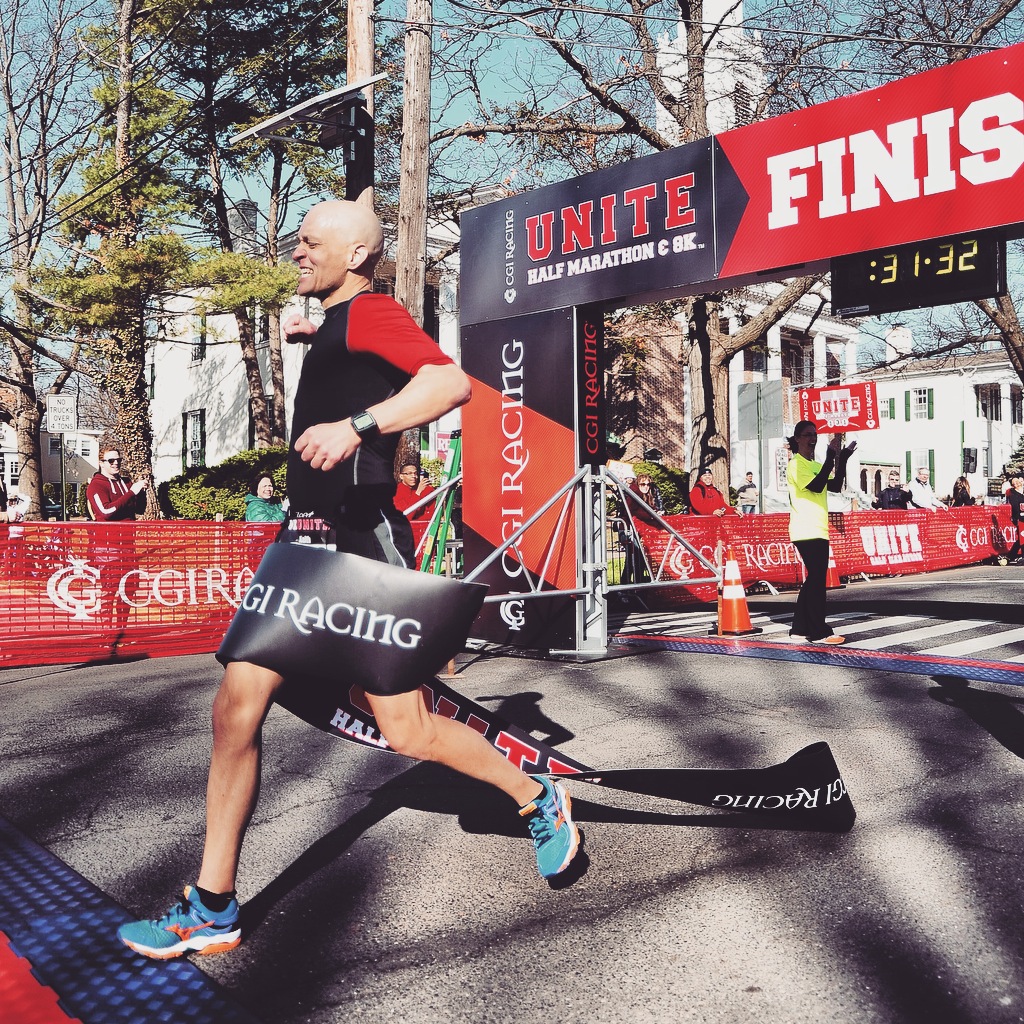 As a reminder, a Legacy Runner is someone who will be running their 5th consecutive Love Run Philadelphia Half Marathon. They have experienced every kind of weather element a runner can have and they are coming back for more! Are you running your 5th consecutive year and would like to be featured? Emails us at info@cgiracing.com.
Tell us a little about yourself when it comes to running.
I am a physical education teacher and H.S. track coach.  I am passionate about running.  It has positively changed my life in so many ways. I did my first race 8 years ago and since I have done 6 marathons, 1 full Ironman, and countless half marathons.  Running keeps me happy and healthy.
What was it like for you running that first year?
I really enjoyed the course.  I liked running thru the streets and landmarks in the beginning part of the race. The back half of the race was flat and felt very fast.  I knew I had to come back and do it again. 
Why do you keep coming back year after year?
I keep coming back for a variety of reasons.  I like the fact it is not too far from me (I live in central NJ), the temps are usually comfortably cool, and it is a fast course.  But my favorite part is running up the Rocky steps after the race. 
How long do you plan on keeping your Love Run streak going?
As long as I am healthy I am going to keep it going.
Is there anything you would like to see added/changed about the race?
I cannot think of anything.
Register Now
March 31, 2019
Voted Best Half Marathon, Best Swag, Best Race Shirt. Register Now for Philadelphia's Best Spring Half Marathon!
Register Now
Event Partners
We're proud to partner with these great brands to bring you an incredible event experience. Whether you're drenched in sweat, dressed in costume or immersed in music, you've worked hard to get there and deserve to have the best time possible.