Meet Love Run Legacy Runner: David F.
This week, we meet Love Run Legacy Runner David F. David got into running late in life, but that hasn't stopped him from completing 27 half marathons in just 7 years! We are very excited to have Dave back for our (and his) 5th year.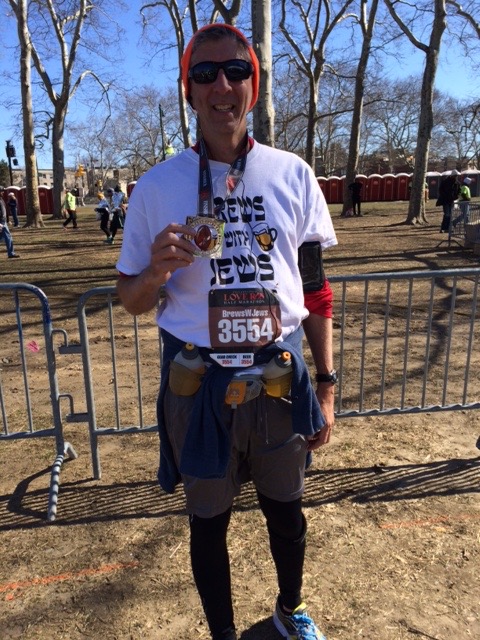 As a reminder, a Legacy Runner is someone who will be running their 5th consecutive Love Run Philadelphia Half Marathon. They have experienced every kind of weather element a runner can have and they are coming back for more! Are you running your 5th consecutive year and would like to be featured? Emails us at info@cgiracing.com.
Tell us a little about yourself when it comes to running.
I came late to running. I always hated it when I was younger. I must have had an epiphany when I turned 50. I wasn't in horrible shape. But my chiropractor told me that the biggest decline in a man's fitness happens between ages 50 and 60.  I wanted to counteract that trend. I started training for a 5K. Did a few of them. Graduated to a 10K. Then I did my first Half Marathon about 7 years ago. 27 Half Marathons (throw in a few 10-milers too) later I'm still going and loving it.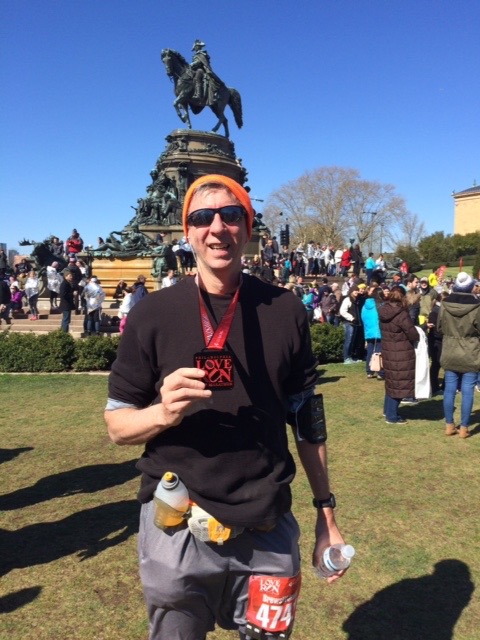 What was it like for you running that first year?
My first year running was a learning experience. I tried to talk to as many of my runner friends for advice on everything from training, nutrition, and running shoes to running apps. I kept setting goals for myself. I think that and constantly updating my run playlist has kept me motivated.
My first year running the Love Run was awesome. I was concerned at first because I never ran a race where it was raining before the race started. But a couple miles in the rain felt great. I'm not sure if the rain motivated me to run faster, but I did PR my time for any half marathon I ran up to that point. The weather has been unpredictable every year. Though I had a great time that first year, I can do without the rain this year.
Why do you keep coming back year after year?
I come back to the Love Run because it's a very well organized, well-run race. Expo is fun. The swag bag/medal are great. It's a great race to start the spring race season off with.
How long do you plan on keeping your Love Run streak going?
I like to try new races. Maybe when I retire I'll venture to warmer locales for my spring races. But that won't be for awhile ☹, so I'll keep loving the Love Run for now.
Is there anything you would like to see added/changed about the race?
To be honest, I always thought the Love Run had an interesting layout for its course. But I did a race in Philadelphia in November that I thought was even more interesting. Maybe you can switch it up by running the southern city loop once in a while?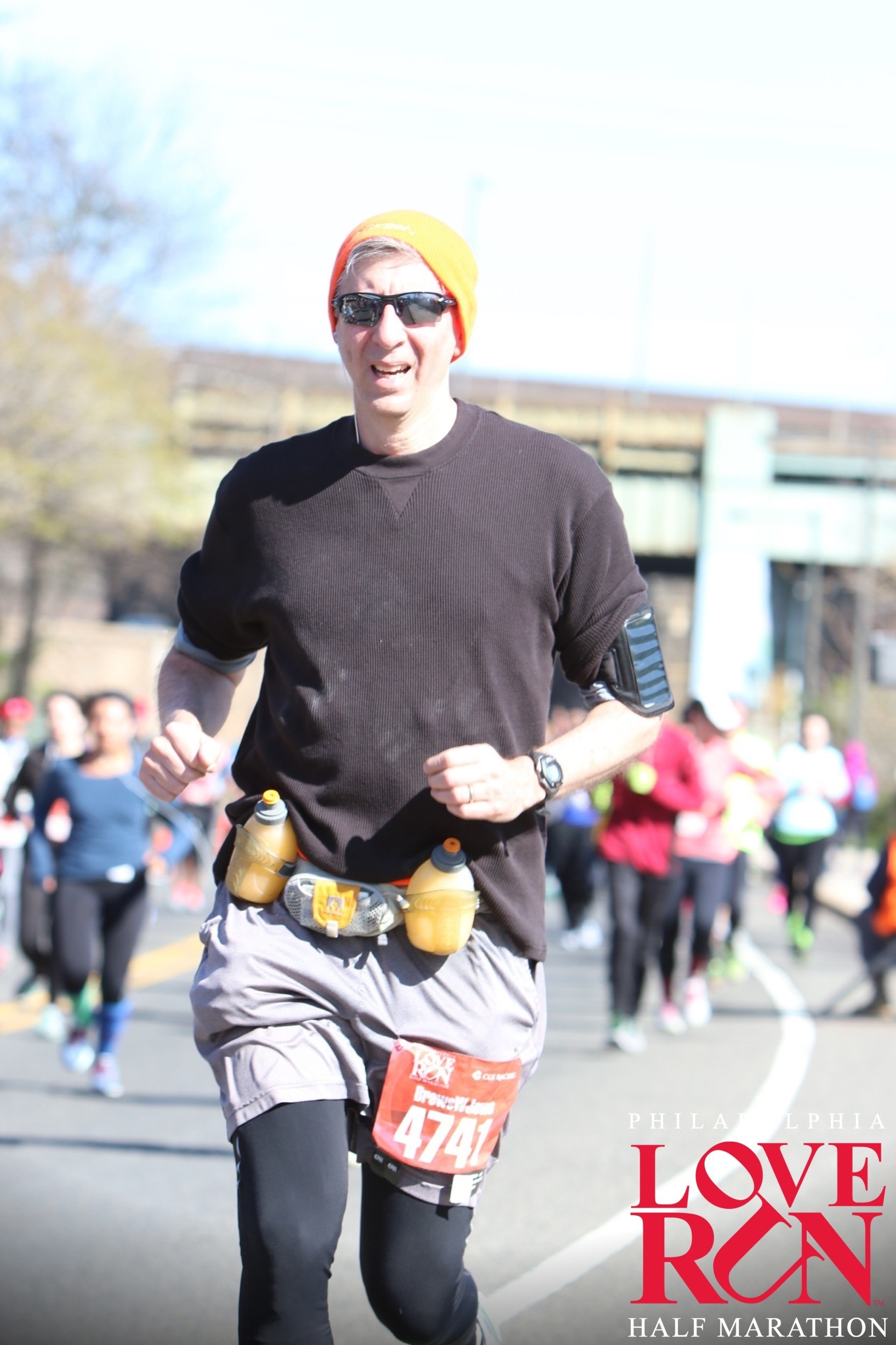 Register Now
March 31, 2019
Voted Best Half Marathon, Best Swag, Best Race Shirt. Register Now for Philadelphia's Best Spring Half Marathon!
Register Now
Event Partners
We're proud to partner with these great brands to bring you an incredible event experience. Whether you're drenched in sweat, dressed in costume or immersed in music, you've worked hard to get there and deserve to have the best time possible.