Earn some great race day bling!
Each runner will walk away with a stunning medal to commemorate the day. Earn additional bling by adding another distance to your EHM weekend. We will be revealing the EHM 2018 medals closer to the event, so keep your eyes peeled for another set of stunning medals.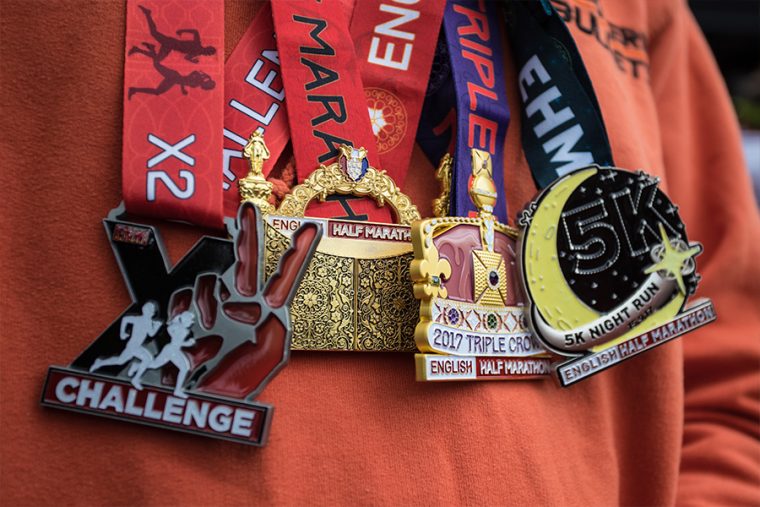 Finishers T-shirt
All participants in the Half Marathon, 10k & Wire FM will earn themselves a finishers t-shirt as well as a bespoke race medal. Wear your t-shirt with pride and show off your great achievements all year round. Designs for the 2018 EHM T-shirt will be revealed pre-event, so keep an eye out for the t-shirt reveal.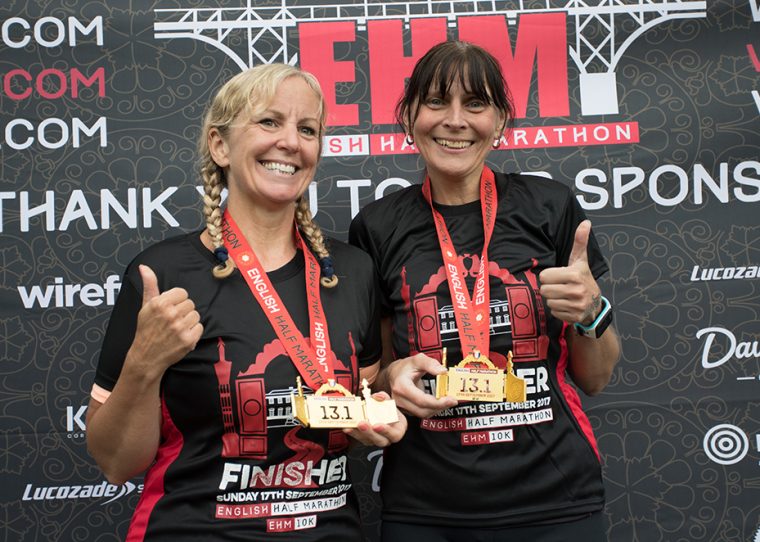 Registration Now Open!
September 14 – 16, 2018
The English Half Marathon returns to Warrington on the weekend of the 14-16th September. Kicking off with the 5k on 14th September and the Half Marathon, 10k & WireFM Mile on Sunday 16th September!
Register Now